Guest rooms, Brittany gites, quirky accommodations in South Finistère: cottage boat, Mongolian yurt, gypsy caravan or campsite, you will have the best choice of rentals and holiday cottages. Eco-friendly beachfront rentals in Brittany for an original and unique holiday in Finistère.
Loading…
To get the best result in your search for eco-friendly rentals, please select the "All type of accommodation" criterion.

Direct booking live, without intermediaries, at the best price.
Guest rooms, cottages in Brittany and quirky accommodations in Southern Finistère.
Welcome to our eco-friendly beach rentals and cottages
In Brittany.
Anne and Thierry will advise you on the best plans, the best restaurants, the beautiful places to visit, the activities nearby, the beautiful beaches, the magical landscapes, the hikes, sailing or surfing courses and all the little things, just for you, that will make your stay unforgettable.
Kerguilan to Clohars-Carnoet, the best place to visit southern Brittany from the pointe du raz to the Gulf of Morbihan.
On the spot during your stay, artisanal cider factory and production of organic cereal flours (coming soon).

Video presentation of our holiday cottages and quirky accommodations: HERE
We offer a cosy and unique 3-stars holiday cottage for 4 people:
---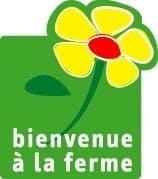 Our holiday cottage was an old thatched cottage. Built in 1779, it was once used as a hay barn. The cottage is officially certified as "3-stars Furnished tourism Atout France". An eco-friendly rental renovated with eco-friendly materials that kept its authenticity.
Or large, friendly, luxurious and comfortable guest rooms: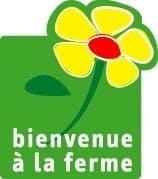 Here, three comfortable guest rooms, set up in the old farmhouse and renovated with terracotta, lime and hemp.They are referred to as "Brittany guest rooms" by the Brittany Regional Tourist Board.
In addition to our holiday cottages, and if you want to be closer to nature in one of our unusual Finistère accommodations: the boat is home, the Mongolian yurts or the gypsy trailer are for you: only eco-friendly rentals.

Beachfront cottage and quirky accommodation too: "The Kastel Vras".
An very unusual cottage : "The Kastel Vras" house boat anchored on dry land among the trees for a long stay.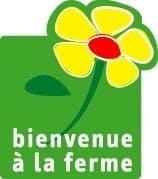 It is an old fishing boat from the Lorient harbour. Saved from destruction, it has been revamped and designed to offer you an unique and unforgettable experience. Well- moored among the trees, you won't risk seasickness.
An eco-friendly rental in the wild.
Quirky accommodations: Mongolian yurts.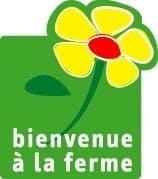 These are real Mongolian yurts that families and couples really have a taste for. Our yurts come directly from Ulaanbaatar in Mongolia. The yurt is ideal for a natural cure and disconnection detox. They are perfect quirky accommodations for an eco-friendly escape and the best way to rest, recharge and disconnect.
Quirky accommodation: the Gypsy Caravan.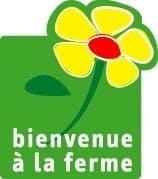 A par excellence eco-friendly rental, the shepherd hut is the favourite for couples and newlyweds: the unusual stay preferred by lovers! It's a comfortable gypsy caravan : hot shower and toilet on board. A shepherd hut for holydays.
You can eventually pitch your tent on the Green Camping, in the pastures near the windmill..
A small green campsite on the farm.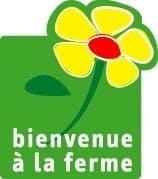 Referenced "Welcome to the Farm": 15 to 20 pitches with spacious sanitary facilities, a shared kitchen and all the necessary dishes.
Many activities:
You will indeed find many sports or cultural activities on site: surfing, kayaking, sailing, diving, fishing, golf, visits to the Gauguin museums and that of the company of India, the maritime city of Lorient, zoological parks, and festivals all season long.
Activities and entertainment: HERE
We offer about twenty hiking trials around, (departure on site with shared IGN hiking map available). We also rent classic bikes or electric bikes during the day.
Contact us:HERE